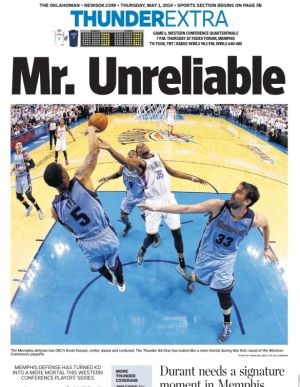 After Oklahoma City's last playoff loss. The Oklahoman posted a headline that had a picture of Kevin Durant missing a shot with the title "Mr.Unreliable". They later apologized for the headline, but the damage was done and it was a big deal.
LeBron was asked about the headline, Lebron's response:
"He's got to become a free agent one day."
Hope that is a note to all OKC management and fans. If you don't support them through thick and thin, even a superstar like LeBron would head out of town.